Sketchnote Book Club
Learn to sketchnote while reading a good book.
---
---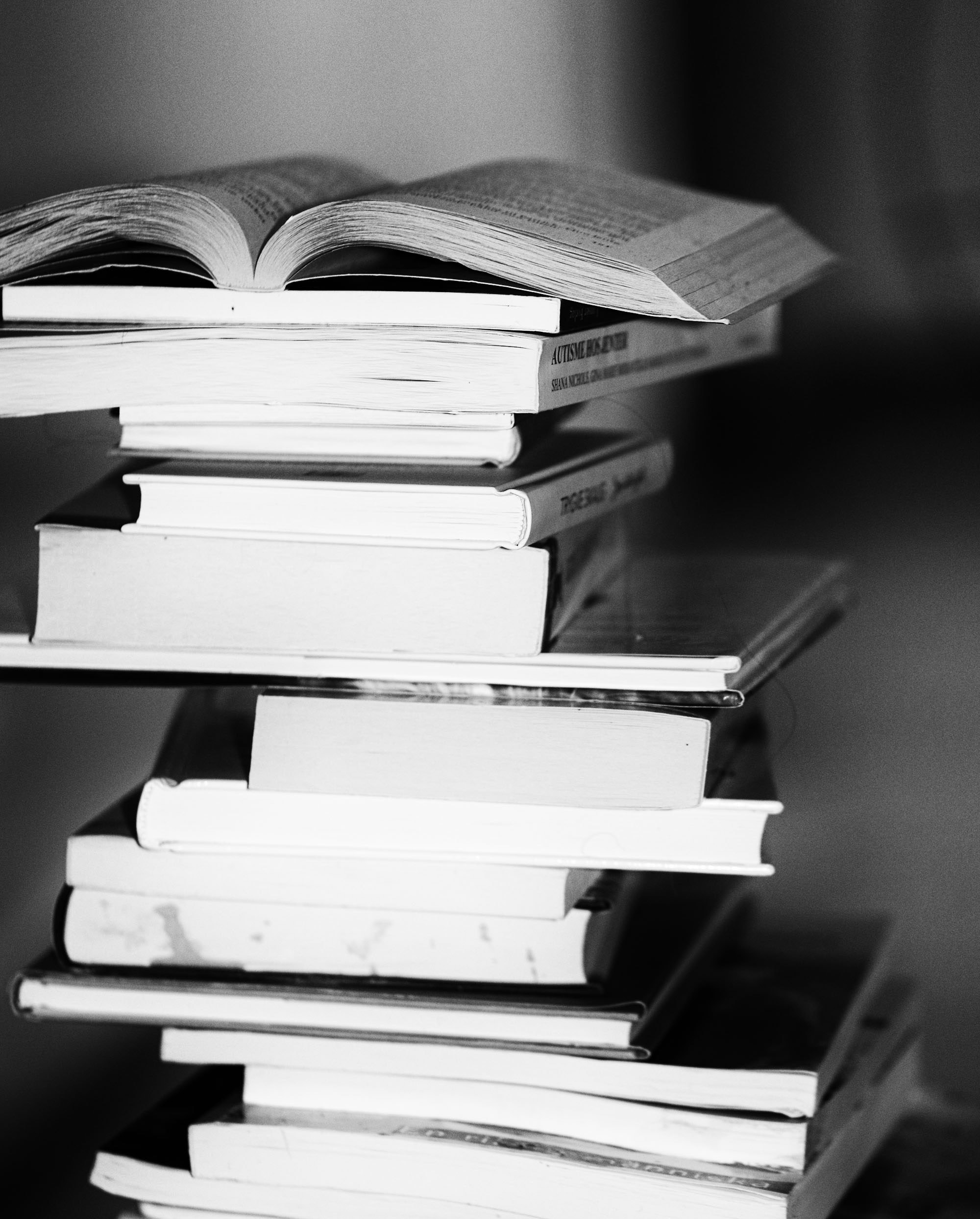 Have you ever read a really good book but then a month later couldn't say much about it?
You're not alone.
The problem is that words are fleeting. Our brain isn't designed to hold onto them.
But visuals are sticky, especially if you're the one who creates them.
That's exactly what sketchnoting is all about.
With simple drawings and diagrams you create visual artifacts of your learning that will help you remember what you read and, more importantly, put those ideas into action.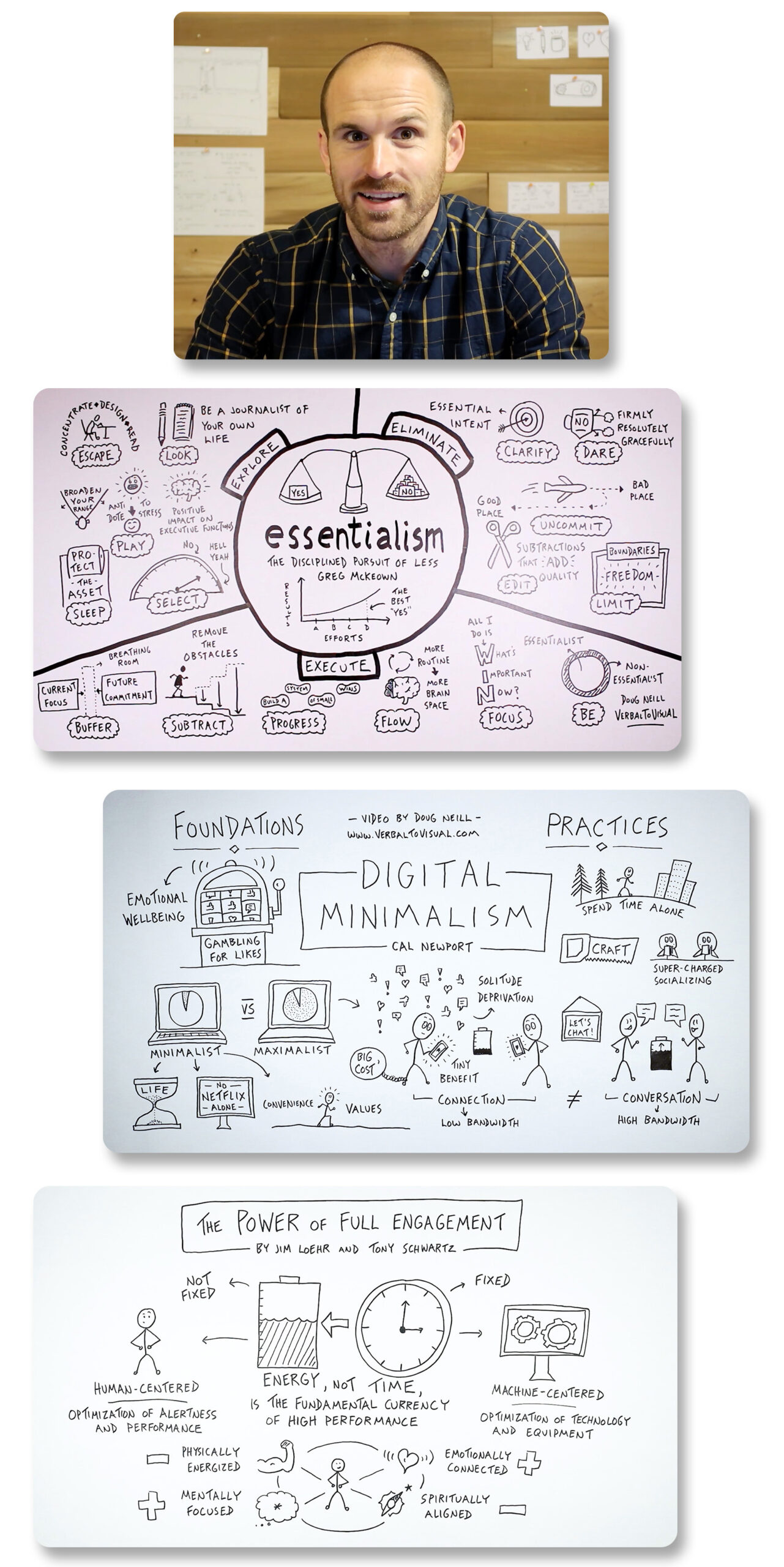 I'm Doug Neill, and I've been teaching people how to sketchnote for the past decade. Along the way I've created visual summaries of interesting books like Essentialism, Digital Minimalism, and The Power of Full Engagement.
Recently I had the thought "What if I teach people how to take visual notes while we all read an interesting book together?"
That was the spark for this new live training series.
Each month I'm picking a book from my reading list and inviting others to read it with me. Along the way, in weekly live workshops, I'll teach you how to take visual notes from the ground up, no prior experience necessary.
By the end of the month you'll have not only a comprehensive set of visual note-taking skills, but also a personalized visual book summary as a demonstration of what you learned.
---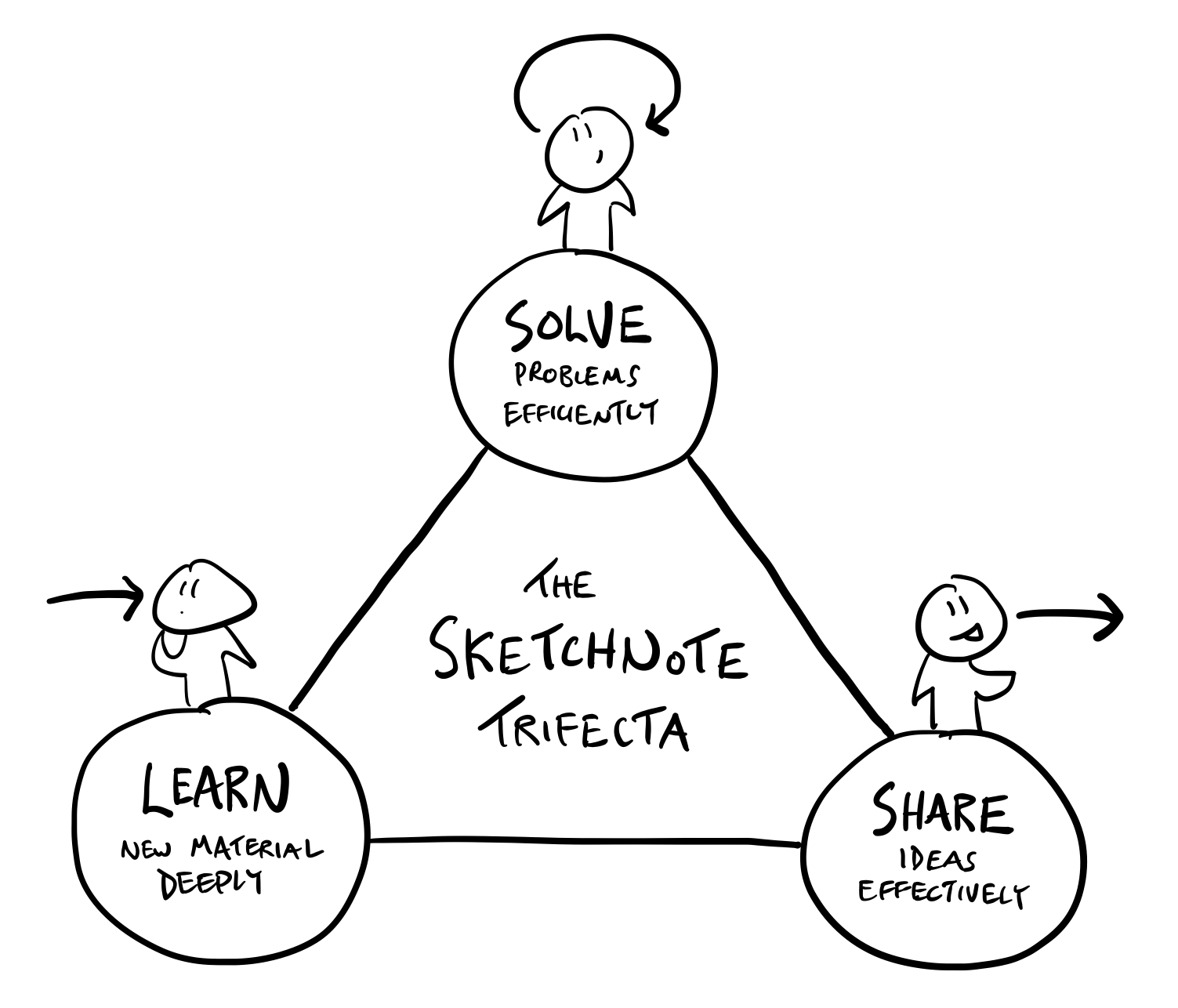 ---
But here's the thing: sketchnoting is more than a powerful learning tool.
It will also help you solve problems more efficiently and share ideas more effectively.
That's what I call The Sketchnote Trifecta, and it's what gets me so excited about sharing this skill with others.
If that excites you too, then check out the upcoming month-long trainings. And if a particular book catches your eye, I do hope you'll join us as we read, discuss, and sketch out the good ideas within it.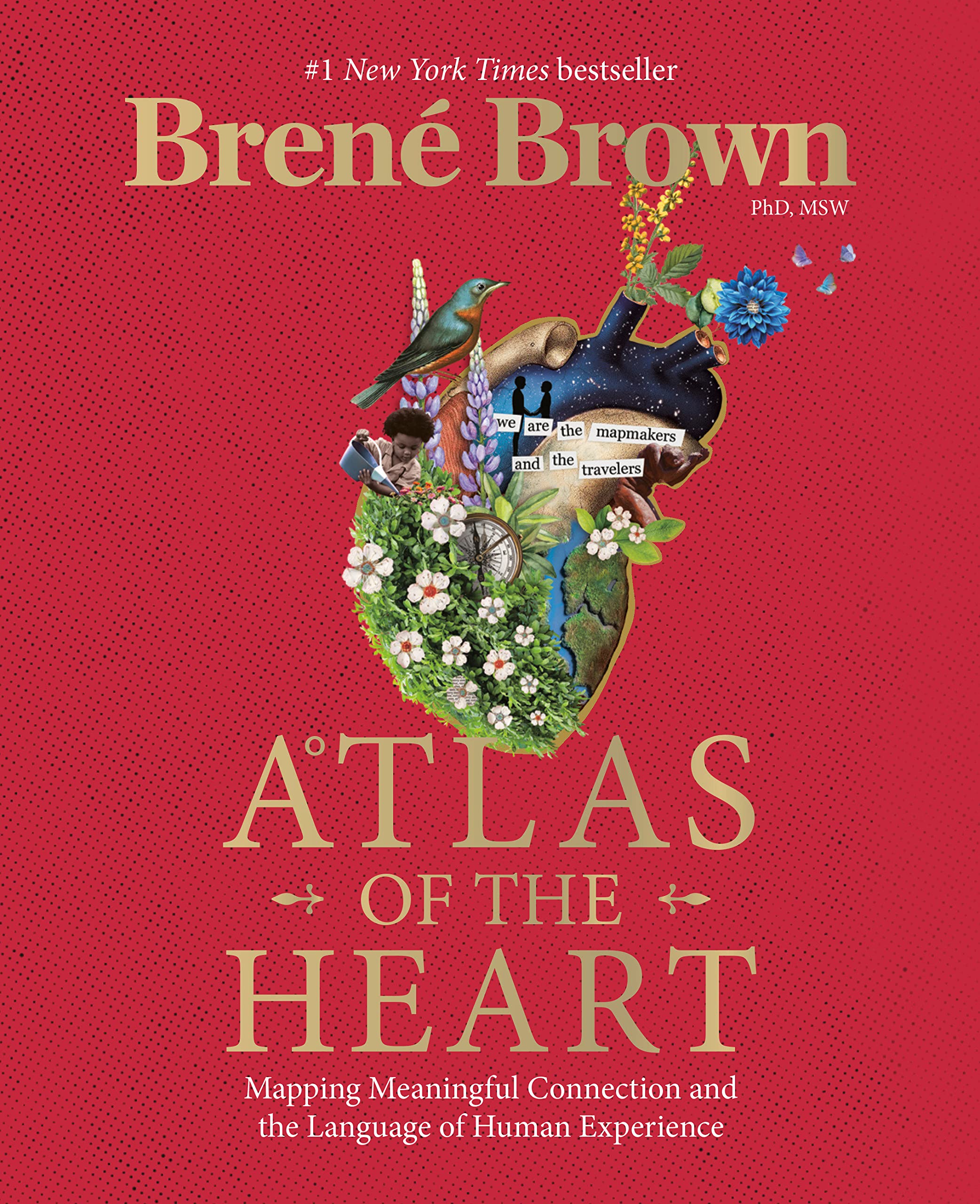 Atlas of the Heart
by Brené Brown
Wednesdays: September 6th, 13th, 20th, & 27th
12:00pm to 2:00pm Pacific Time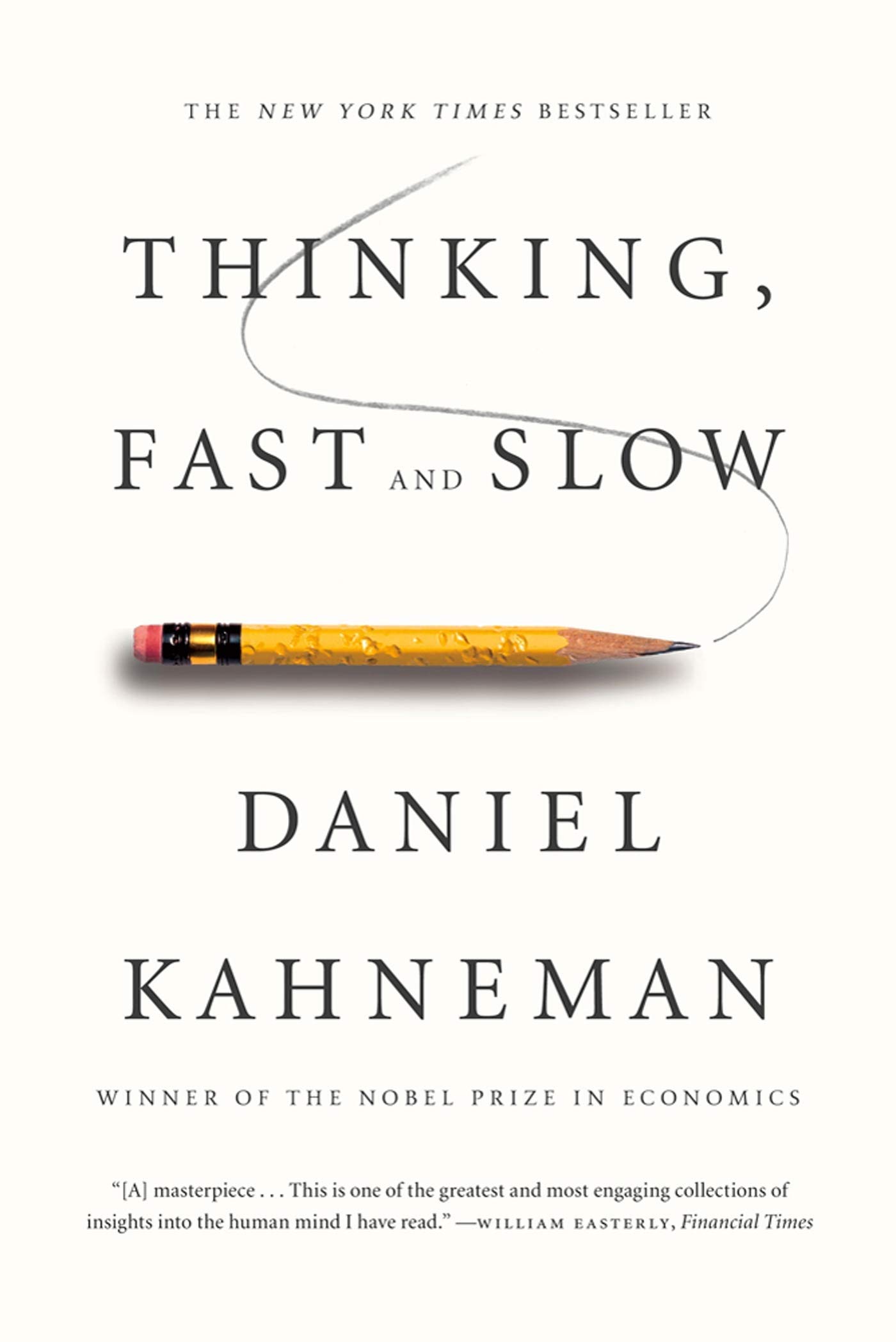 Thinking, Fast and Slow
by Daniel Kahneman
Tuesdays: October 3rd, 10th, 17th, & 24th
9:00am to 11:00am Pacific Time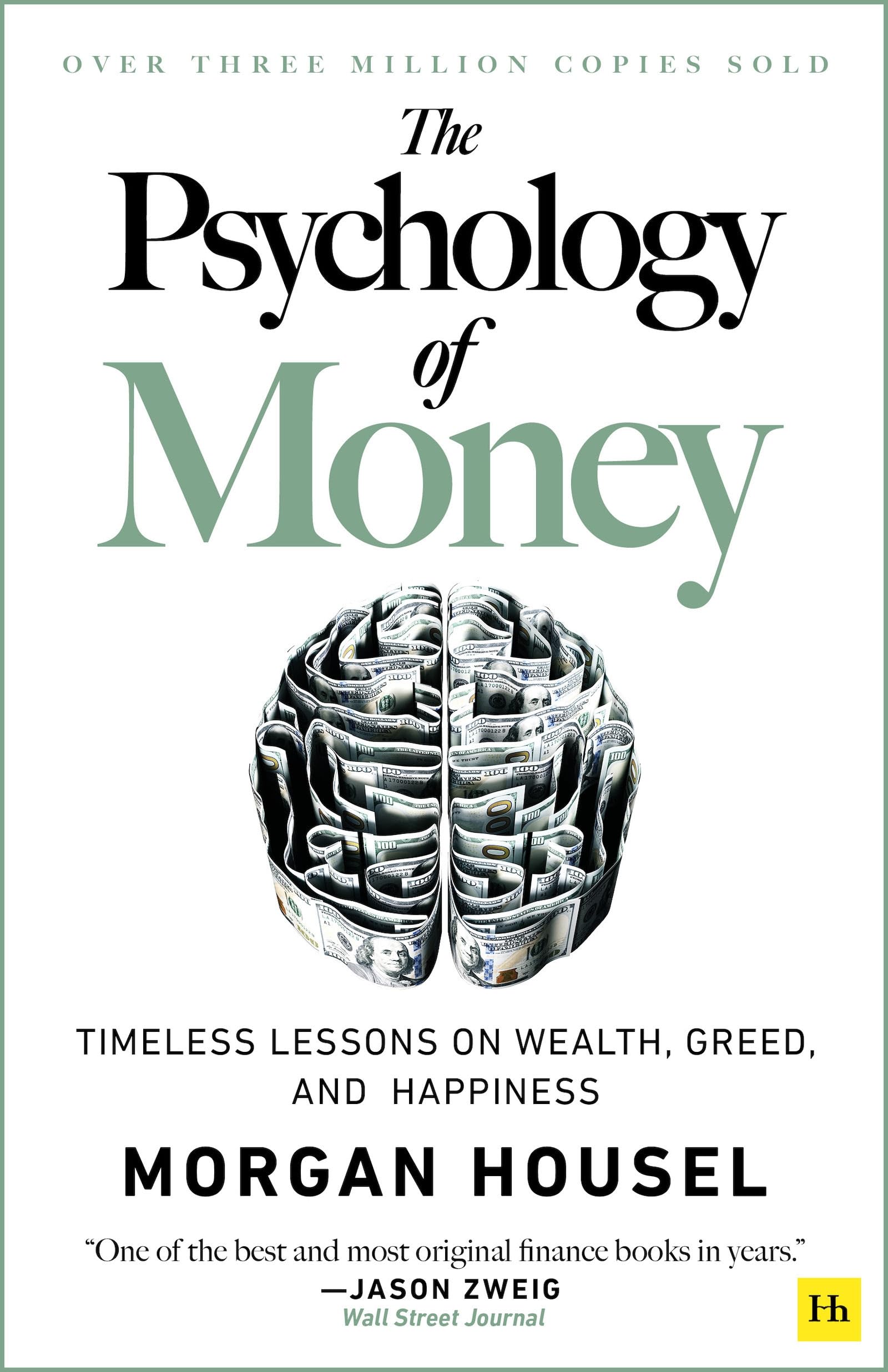 The Psychology of Money
by Morgan Housel
Wednesdays: November 1st, 8th, 15th, & 22nd
12:00pm to 2:00pm Pacific Time
$89 (Early Bird) - Purchase
On October 19th the price will increase to $149.
The workshops will take place on Zoom, with the replay posted the following day.
The book is not included in the program price, so you'll need to pick that up yourself.
These trainings are tool agnostic: both digital and analog reading and note-taking devices are welcome!
Program Benefits
---
Build your sketchnoting skills from the ground up during four two-hour workshop sessions.
Read and discuss a good book along the way, which we'll use for sketchnoting examples and practice activities.
End the month with a complete set of visual note-taking skills, plus your personalized visual summary of the book.
---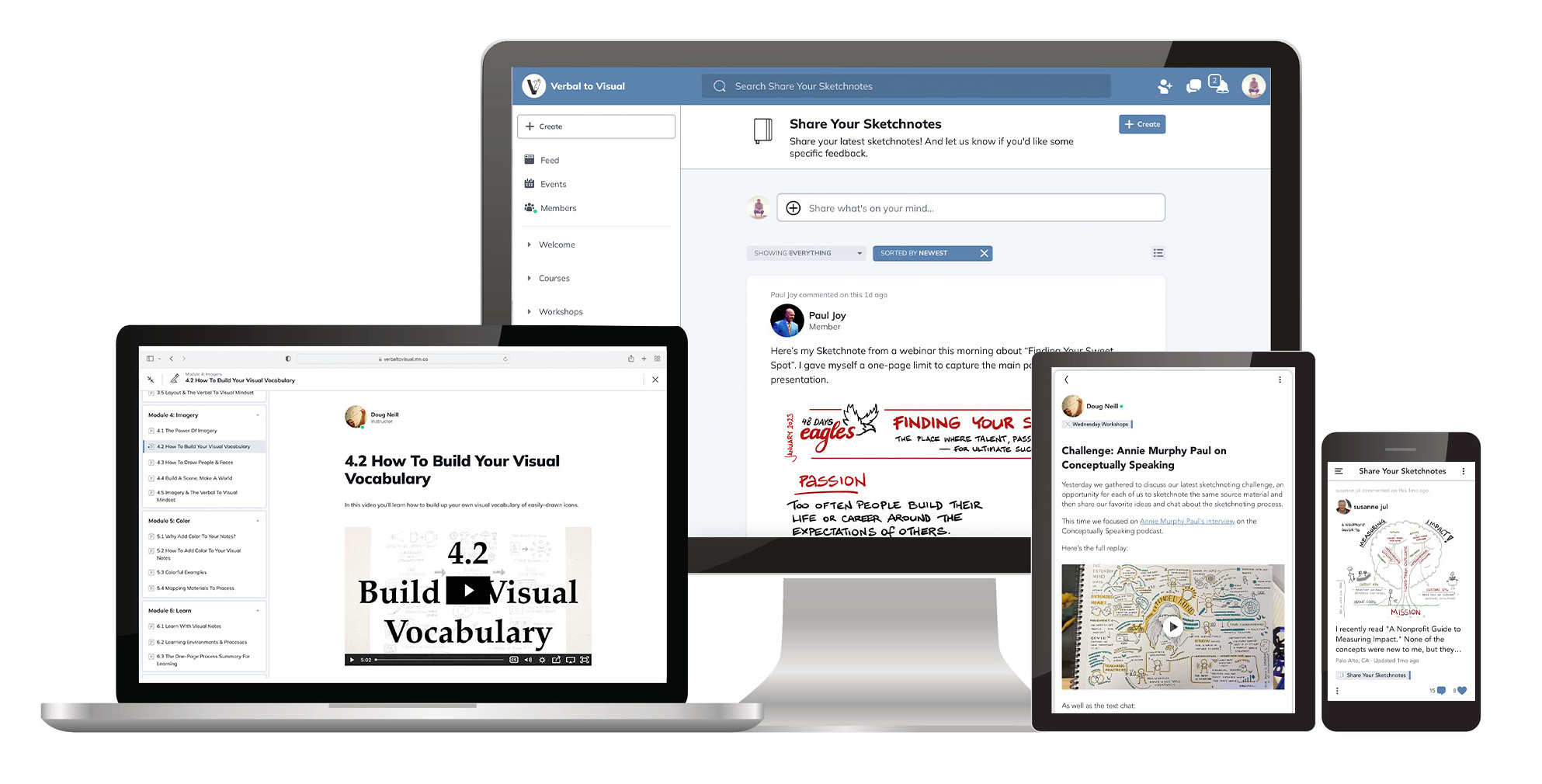 Inside of Verbal to Visual we use the Mighty Networks platform, which means you'll be able to access all of our resources from any browser or by using the native iOS or Android app.
You'll be able to share your work and ask questions of me and other cohort members throughout the month (and after).
Your purchase also includes three free months of the Verbal to Visual Community, where you can connect  with us in weekly workshops to continue developing your skills.