My twin boys turned two years old earlier this month, and toddlerhood is in full swing. They are voracious explorers and often have big emotions.
To help them develop the skill of emotional intelligence, I'm turning to the book Hunt, Gather, Parent by Michaeleen Doucleff.
In the video above and image below I sketch out some my favorite ideas from the section in which Doucleff describes what she learned from spending time with an Inuit community in the Arctic, whose children are consistently easygoing and peaceful (once they get through toddlerhood, at least).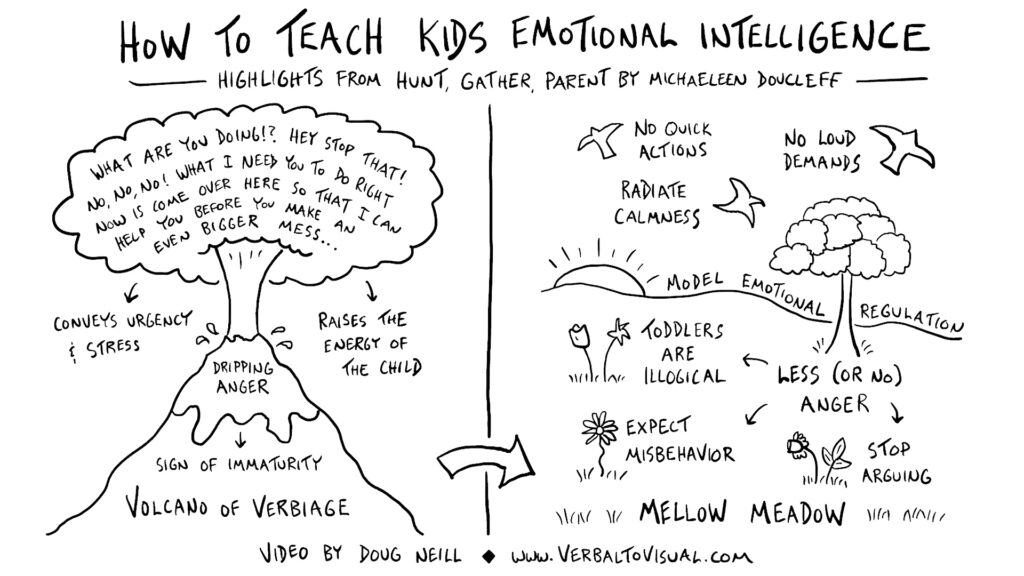 The major takeaway is simple enough: stay calm and don't yell. But it's more about the underlying mindset that makes that reaction possible that I found to be helpful here.
Check out the video for more of the details. I hope you enjoy seeing and hearing those ideas sketched out in that way.
***
If the skill of visual note-taking is one that you'd like to develop, them come join us inside of Verbal to Visual!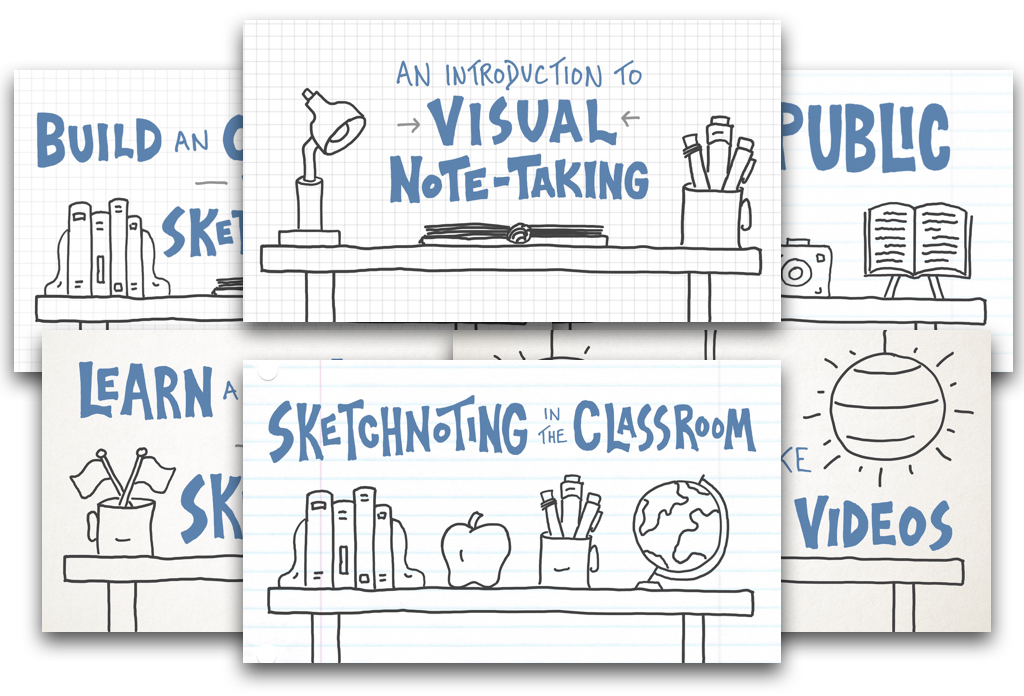 There you'll find a full library of online courses to help you build your skills as well as weekly live events to ask questions, get feedback, and hear from other creative visual thinkers from around the globe.
Cheers,
-Doug