I recently had a coaching call inside of Verbal to Visual with a community member who is interested in bringing visual thinking into his workplace, perhaps by contributing his own skills to a project but also by bringing co-workers into this world where we sketch out ideas instead of just writing them down.
In the video above I share with you three of the big ideas that we can up with during that conversation, the potential follow-up actions that Benoit Leclair might take.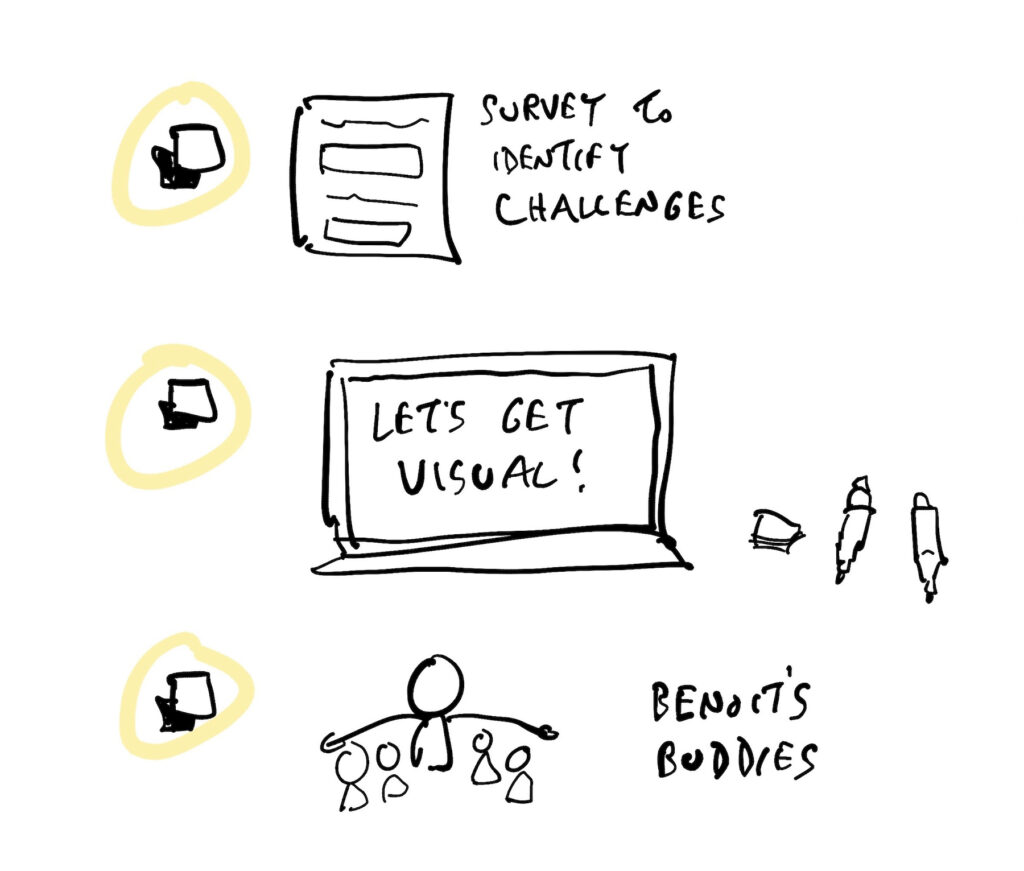 Here's a quick summary:
Survey your colleagues to identify the current challenges that your organization is facing, and then seek out visual thinking tools or processes that might support the effort to address those challenges.
Jump up to the whiteboard whenever you can! Keep track of group conversations by mapping out the key ideas, and have extra markers and sticky notes on hand so that you can encourage others to add their own ideas to the board.
Gather a group of co-conspirators. If a few colleagues show particular interest in sketchnoting, then create an informal group where you can share your visual enthusiasm and experiments with each other.
If you'd like additional support in developing (and sharing) your own visual thinking skills, then come join us inside of Verbal to Visual.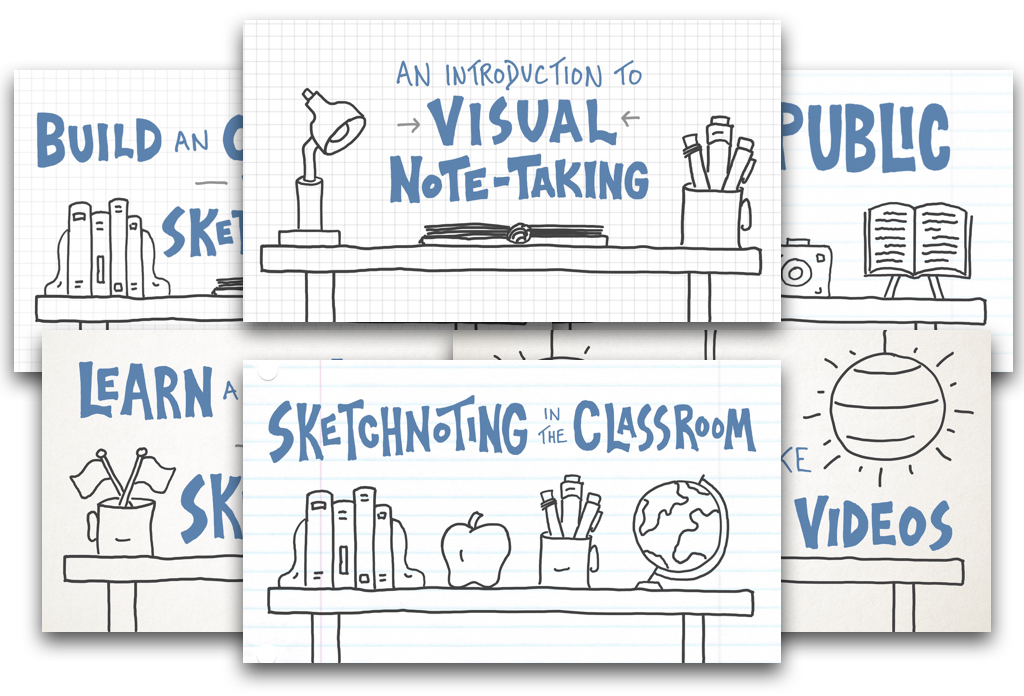 There you'll find a full library of online courses to help you build your skills as well as weekly live events to ask questions, get feedback, and hear from other creative visual thinkers from around the globe.
Cheers,
-Doug