In this (very first!) episode of Doug Draws Spanish we're learning the word pararrayos.
Similar in structure to the word paraguas (para agua = umbrella), we just need to know what rayos means.
As I sketch out the scene in the video above, see if you can guess.
Here's the definition of pararrayos in Spanish (and then English):
Dispotivo que se coloca sobre edificios, barcos, etc. para protegerlos de los efectos de las descargas eléctricas producidas en la atmósfera.
Device that you place on buildings, boats, etc. to protect them from the effects of electrical discharges produced in the atmosphere.
Has the word in English popped into your head yet…?
Lightning rod!
And now you've got a visual to help it stick: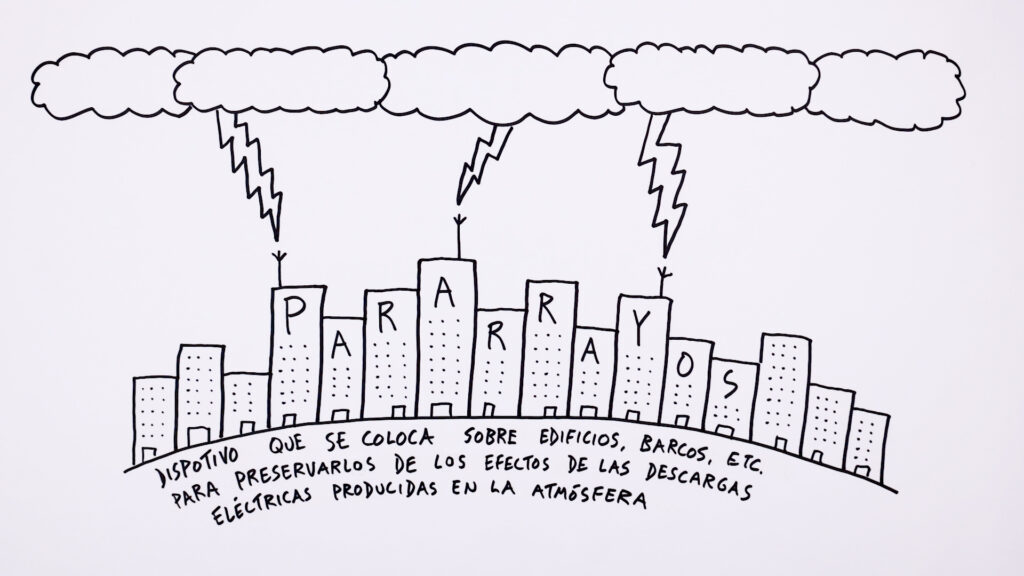 If you like that sketched representation and would like to develop the skill of visual note-taking yourself, come join us inside of Verbal to Visual.
Nos vemos,
-Doug