Tap into the power of your visual brain.
Sketchnoting is a creative superpower, and I want to help you wield it.
---
---
Imagine a world where you actually remember and apply the ideas you learn about in the books you read and the conferences you attend.
Imagine a world where your meetings don't run in circles, but instead lead to informed decision-making, with everyone on the same page.
Imagine a world where the presentations you give and stories you tell actually land and stick with the audience you're trying to reach.
Imagine a world where the genius inside of you can fully express itself.
That's the world I want to help you enter.
And sketchnoting is the gateway to it.
Sketchnoting is a note-taking technique that taps into both the verbal and visual processing powers of your brain in a way that makes you a better learner, problem-solver, and storyteller.
I'm here to help you build your sketchnoting skills and apply those skills to the work that you care about.
---
---
---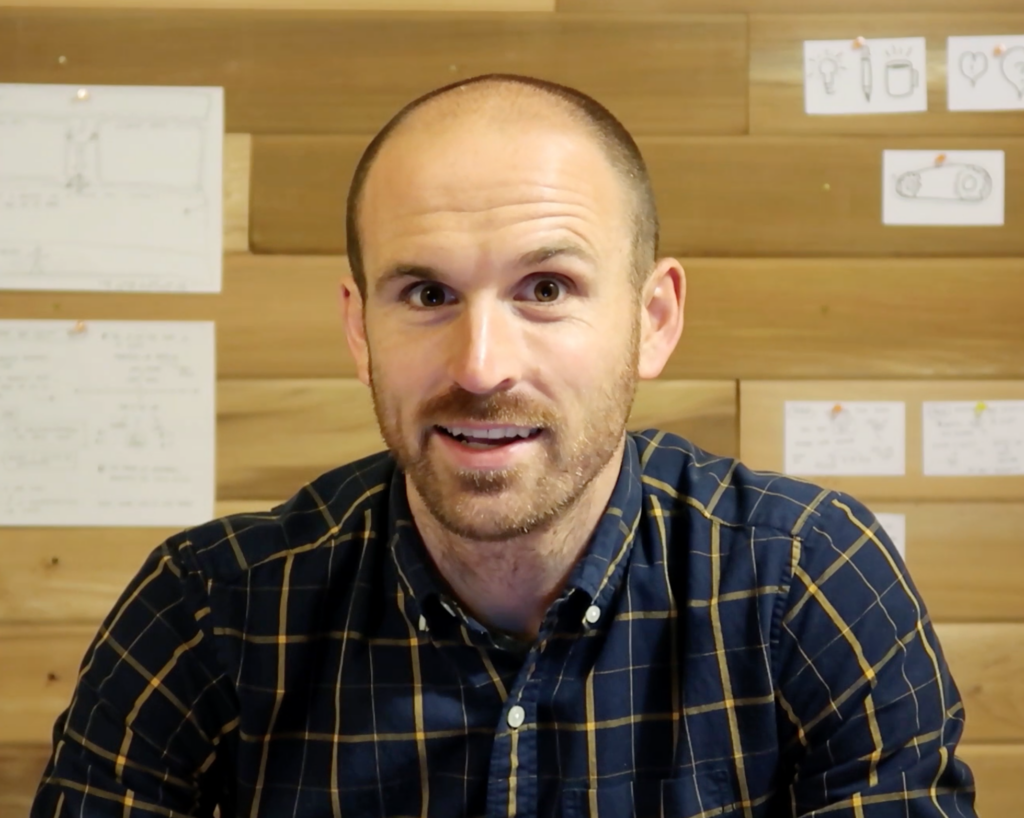 Hi, I'm Doug!
After getting a Master of Arts in Teaching on my way to becoming a high school math, science, and EFL teacher, I got pulled into the world of visual thinking thanks to Sunni Brown's TED Talk about the power of doodling.
For the past decade I've been exploring that world and building educational materials for others who want to apply this creative toolset to their personal and professional life.
---
The deeper I dive into the world of visual thinking, the more excited I get about what you can do with these skills. My goal with Verbal to Visual is to share that enthusiasm with you and pass on all of the lessons that I've learned throughout my journey.
---
---
Library of Sketchnoting Courses
Our library of complete-at-your-own-pace courses will get you up and running with sketchnoting, and teach you the many ways that you can incorporate this skill into your personal and professional life.
Learn from anywhere.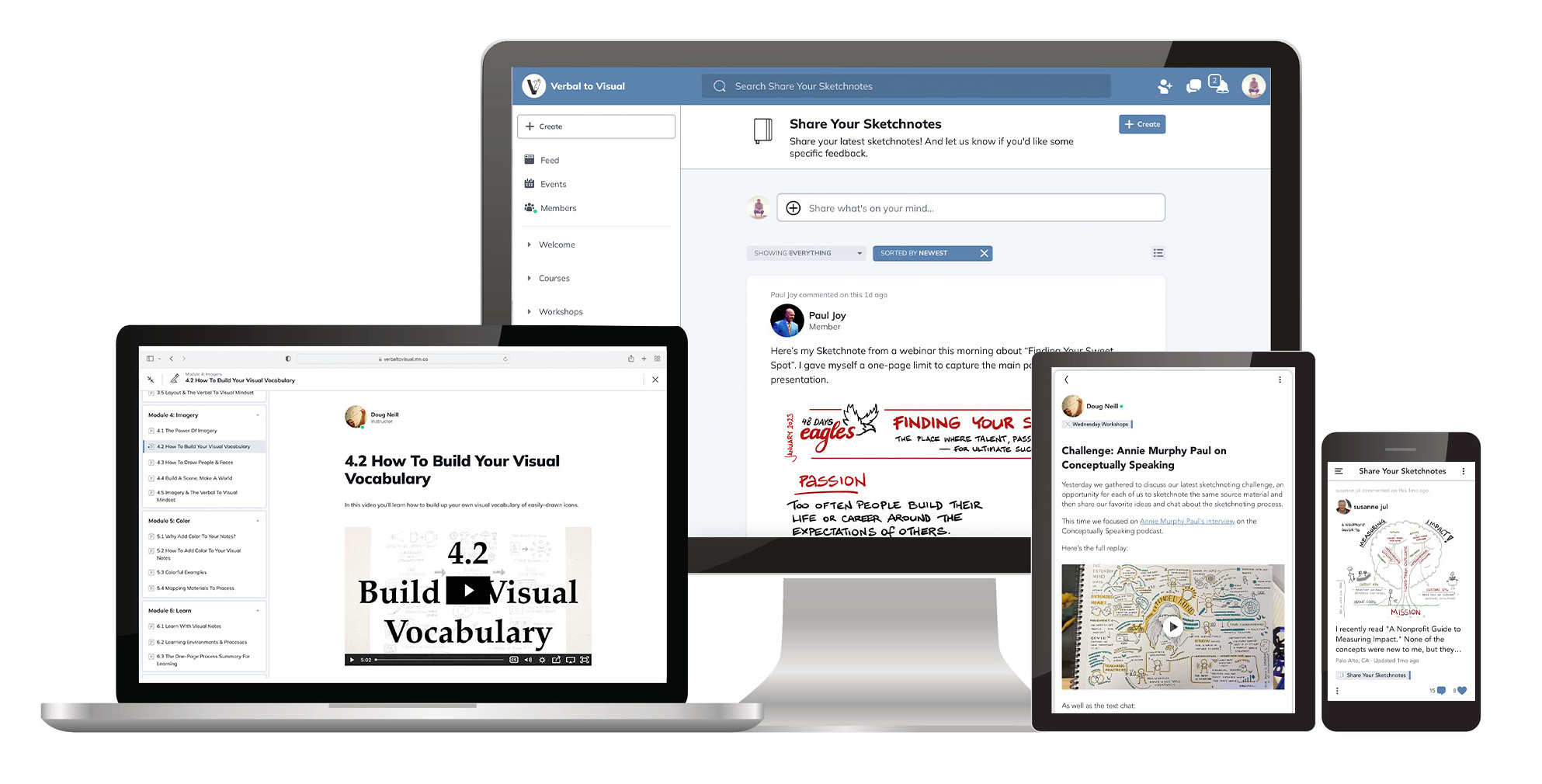 Built on top of the Mighty Networks platform, you'll be able to access all of our resources from any browser or by using the native iOS or Android app.
But it's not just a place for you to watch video lessons. You'll also be able to share your sketchnoting work, get feedback, and ask questions so that you can keep moving forward.
---
---
---
Start Building Your Sketchnoting Skills
What will you make, and where will it take you? Let's find out.
---