Welcome to the first episode of Doug Draws Icons! The purpose of this video series and YouTube channel is to help you build your visual vocabulary, one simply-drawn icon at a time.
Today, we're learning how to draw a pencil. Follow along with the video above, and the use the image below as a reference as you practice drawing this icon yourself: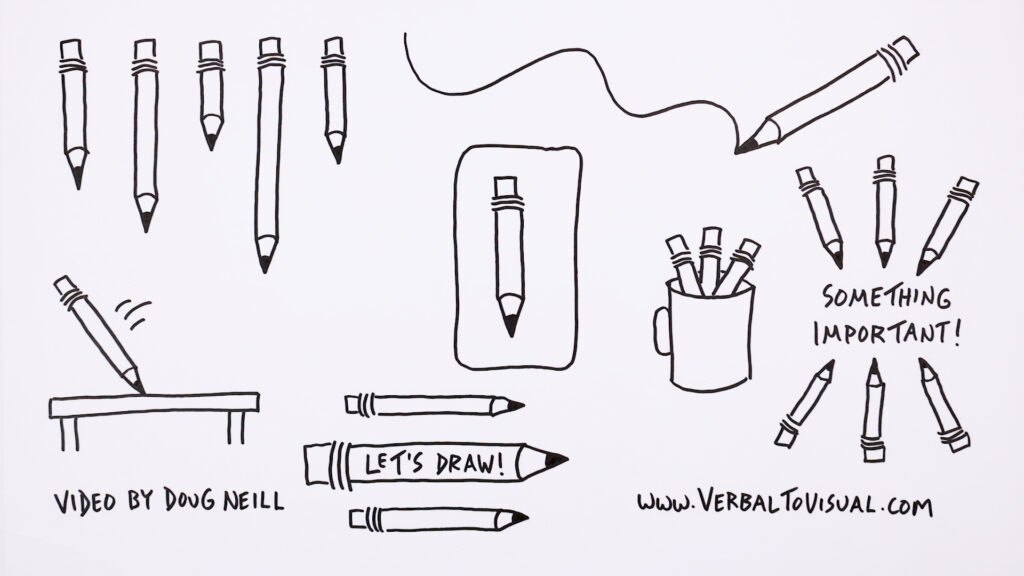 For a deeper dive into the world of visual note-taking, come join us inside of Verbal to Visual!
Happy drawing,
-Doug