In this episode of Doug Draws Spanish I'm sketching out the word astilla and exploring its definition.
As the scene comes together in the video above, see if you can guess the word in English!
Here's the definition of astilla in Spanish (and then English):
Fragmento irregular y puntiagudo que se desprende de la madera o algún material semejante.
An irregular and pointy fragment that breaks off of wood or another similar material.
Here's what's interesting about this word: it actually covers two words in English!
Astilla is the word for sliver and for splinter.
And now you've got a visual to help it stick (another pun intended):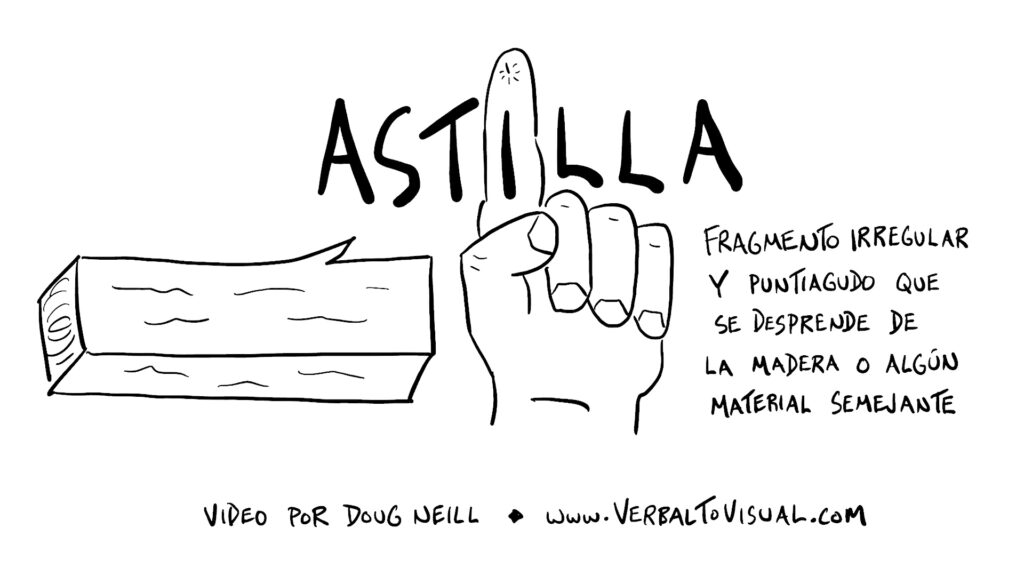 If you enjoy that process of sketching out something new that you're learning and would like to develop the skill of visual note-taking yourself, come join us inside of Verbal to Visual.
Nos vemos,
-Doug